PROJECT SANNI: A LOOK AT MODERN DAY 'SANNI'AND HOW TO EXORCISE THEM. INSTALLATION – Exhibited at Colomoboscope 2017 and Festival for our planet 2019
We have been possessed today, by modern day demons that we feed on and reap the curses of, day in and day out. Our "sanni" ( disease or ailment)  have now evolved and are far more frightful and plaguing than any ancient ailment could ever have been. More so, because we have knowingly brought it upon ourselves and continue to do so every single day. Our over indulgence in plastics, mindless deforestation, overcrowding by endless construction in cities, overuse of pesticides, improper waste management and an increasingly large carbon footprint per person are some of the demons possessing us today.
Inspired by the ancient Sinhalese tradition of "sanniyakuma" or more commonly known as the "dahaatasanniya", "Pollutant Possession" is a visual and performance art piece that aims to remind the viewer of the 'sanni' that have possessed them and continues to destroy our environment every single day.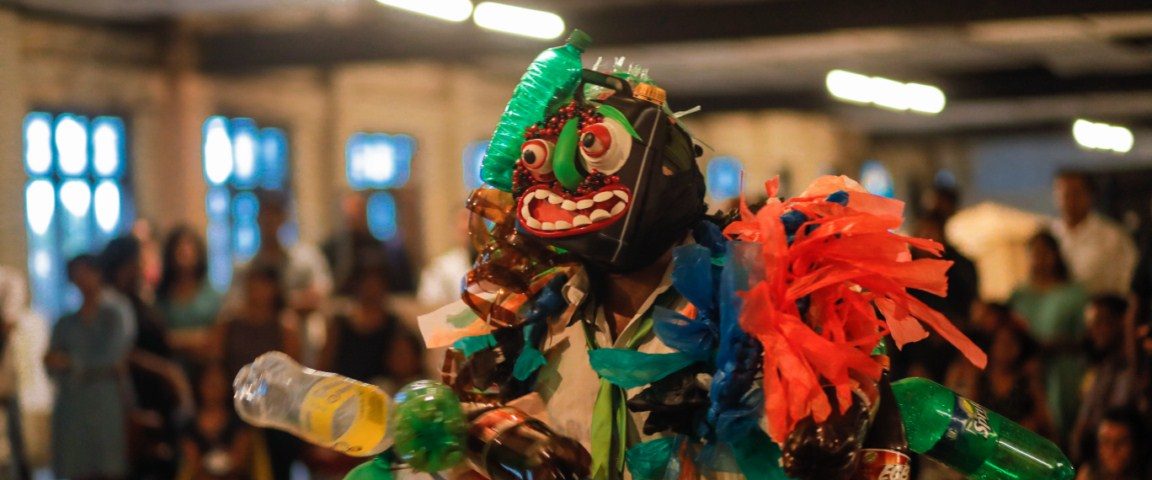 Festival for our planet March 2019